Are you looking to make money on YouTube? Yes! Being a YouTuber is one of the great choices. If you give value to your content then I'm sure you will become one of the most talkable YouTubers.
According to statistics from 2017 to 2021 is 1.47 billion to 1.86 billion. Really! It's a huge audience. And also, YouTube is known as the second largest search engine in the world next to Google.
YouTube makes up half of the internet, with 1.9 billion monthly users. Additionally, 500 hours of video are uploaded to the site every minute.
Making money may not be your primary motivation for starting a YouTube channel, but the opportunities to earn money are a pleasant surprise once you realize how countless they are. Let's see the different ways to monetize YouTube and make money on YouTube.
How much money do YouTubers make per thousand views?
Have you ever wondered how much money YouTubers make per view? According to various sources, YouTubers can make anywhere from $0.01 to $0.03 per view with AdSense, with an average of $0.18 per view. However, the amount YouTube.com will pay is determined by several factors, including:
The number of people who have seen your video.
The number of times an advertisement is clicked.
Advertisement quality
Ad Blockers
the duration of the video
1. Join The YouTube Partner Program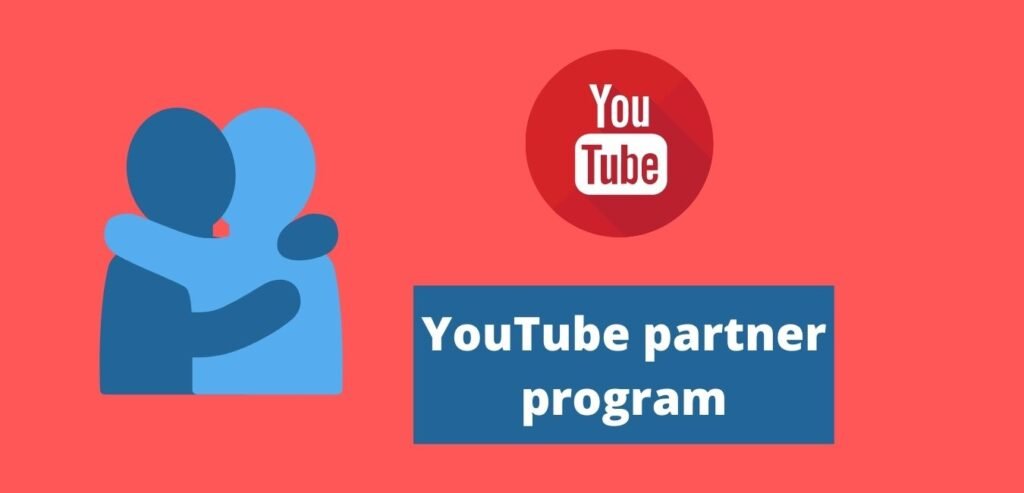 Earning money through ad views is one of the most passive ways to make money on the YouTube channel.
You must apply for and be approved into the YouTube Partner Program to earn money.
You must satisfy the following criteria to become a partner:
Your videos must follow the site's advertising guidelines and have accumulated more than 4,000 public watch hours in the last 12 months.
You must be a resident of a qualifying area.
You'll need more than or equal to 1,000 people to subscribe.
A Google AdSense account needs to be linked.
Once a channel reaches this level, it is considered for the YouTube Partner Program. The channel must fulfill all of YouTube's additional guidelines and specifications to be approved for the program.
While you are not required to satisfy the threshold criteria every year, your channel may be withdrawn from the partner program if it falls below the threshold and is inactive for six months.
As a member of the YouTube Partner Program, you may begin earning money from several bonus features. Each component has its own set of qualifying criteria and subscription and view count requirements. In your country or location, the functionalities must be accessible as well.
The YouTube Partner Program allows users to make money on YouTube through a variety of sources, including:
Advertising Revenue: Ad revenue generated by display, overlay, or video advertisements.
Channel Memberships: Your subscribers would pay a monthly fee in exchange for exclusive advantages or access to exclusive material.
Products Shelf: Your followers can buy official branded merchandise that you display on your watch pages from your merchandise shelf.
Super Chat and Super Stickers: You can charge your followers to have their messages highlighted in chat streams.
YouTube Premium Revenue: Subscribers can pay a charge to gain access to premium content, and if you join this program, you'll receive a share of that fee.
Related: Make money on Instagram business (6 Proven Ways)
2. Use affiliate links on YouTube.
Promoting affiliate links can be a big moneymaker for channels that provide in-depth instructions and informative product reviews. You'll start earning commissions if you recommend a product and a user clicks on your link to buy it. These links can be included in the first few words of your description, and you can mention them throughout your video content.
Promoting affiliate links on your blog and posting affiliate links on YouTube have a lot in common. As a result, you shouldn't use affiliate links in your YouTube videos only for financial gain. Remember that readers will only click on these links if they believe you are a reliable source.
Help your audience solve specific problems and provide tutorials to gain trust and more subscribers. As an added bonus, you can make videos that show how to solve problems you've already solved.
There are various affiliate programs to choose from. On a famous affiliate network like Shareasale or Awin, you can join multiple programs in one spot.
Starting a blog in parallel with your YouTube channel and including affiliate links is the greatest way to increase revenue. You can monetize YouTube and the website on a platform you control.
Getting started with Bluehost is the first step in launching a blog.
You can read the Bluehost review here. Bluehost is the "official" WordPress.org recommended web hosting platform.
3. How to earn through youtube premium?
YouTube Premium is a paid subscription service that allows fans to view and support their favorite video creators without being interrupted by advertisements. There are few changes for creators since they will continue to be rewarded for videos consumed by non-members on YouTube as well as content on YouTube Premium.
YouTube Premium creators are awarded based on how many people watch their videos. Consider YouTube Premium revenue as a bonus to the money you're already making from advertisements.
While it's simple to set up, becoming a YouTube Partner and earning money through advertising isn't the most profitable way to make money on YouTube.
4. How to Sell Products or Merchandise?
You may generate money with your YouTube channel by selling a variety of things. T-shirts, coffee mugs, tote bags, snapbacks, you name it—selling products provides a value beyond cash.
Merchandise expands your reach by bringing your online brand and personality into the real world, and it strengthens your bond with your fans by allowing them to actually "buy" into what you're doing.
Using freelance services like Fiverr, you may purchase affordable designs specialized for certain products, such as t-shirts.
When it comes to the end customer, you may combine your store with services like Oberlo or one of the many print-on-demand suppliers, who will handle shipping, satisfaction, and customer service for you, allowing you to reap the benefits of a drop shipping business with less effort on your side.
You might also collaborate with an existing creator merchandising network, such as DFTBA (Don't Forget to Be Awesome). However, you will be competing with other YouTubers and will have less control over adding products, offering discounts, integrating your content, and all of the other benefits of running your eCommerce site.
Create may even take it a step further by creating and selling your unique items and running your business through your YouTube channel.
As a YouTuber with an established audience, you'll have two advantages right from the beginning that other store owners would admire:
A content engine that sends traffic to your store regularly.
Your audience's trust, which you've gained by providing them with your own brand of material for free regularly.
Related: Best Ways to Make Money from Facebook
5. Use product placement and video sponsorship to earn more.
Another option to make money on YouTube is that companies interested in your channel's viewers may sponsor your videos or offer product placement deals in exchange for a shout-out. Payments will most likely be made per sale or in the commission stages.
Look for potential corporate partners on affiliate marketing platforms like ShareASale, ClickBank, and CJ Affiliate, and make sure you're willing to vouch for the company and items you're selling before joining up.
Suppose you have a sponsored endorsement or product placement in a video. In that case, you must alert YouTube by checking the box in your video manager's advanced settings that says "video contains paid promotion."
6. Make use of crowdfunding.
You can choose from a list of permitted crowdfunding sites on YouTube.
Patreon is a great option for continuous funding. However, one-time campaigns for a new microphone, laptop, or spleen work best on platforms like GoFundMe or Kickstarter.
Crowdfunding is divided into two main categories, recurrent and project-based. Recurring crowdfunding allows supporters to pay a fixed rate regularly. To convert a channel into a large cash stream, you'd want to maximize this form of funding. Viewers may be attracted to sign up by incentives such as one-on-one video conversations, special classes, or products.
A project-based crowdfunding campaign is a way to go if you have a project concept that requires funding.
7. Make money on YouTube with Bumper Ads
Bumpers are the shortest advertisements available. These six-second advertisements play just before a viewer's chosen video. Still, they are greatest for brand recognition in the small pauses between longer videos or a YouTube playlist a user may be listening to in the background.
Despite their briefness, 90 percent of YouTube's bumper commercials were remembered by viewers afterward. Cost-per-minute (CPM) bidding is used to sell bumpers, which means you pay for every 1,000 times your ad is played on YouTube. They're greatest when used in conjunction with a TrueView ad campaign.
So, how can you track how well these video ad types perform? You can open a Google AdWords account and attach it to your video campaign once you've built a YouTube channel and uploaded your video material. Select the campaign type, ad format, budget, and to whom and where each YouTube video should be shown in AdWords.several
You may target very specific demographics and track the conversion rate of each video separately to see how much business (and revenue) you're generating.
Key points to take:
What do YouTubers get paid for? Between $0.01 and $0.03 per view, equivalent to $3 to $5 for 1000 views and up to $5,000 for 1,000,000 views.
Do you want to learn how to make money on YouTube? Finding a topic, publishing regularly, purchasing the proper equipment, and knowing how to edit your videos efficiently are all important ideas.
After gaining 1,000 subscribers and 4,000 hours of viewing time, content owners can join the YouTube Partner program.
This allows authors access to revenue-generating services like advertising, crowdfunding, affiliate links, and item sales.
Top YouTube stars can earn over $20 million per year. Most, on the other hand, make significantly less or even nothing.
Related Posts:
FAQs – Make money on YouTube
What are the average earnings of YouTubers?

You can earn anywhere from $0.01 to $0.03 for each video viewed as a YouTuber. You can earn $3 to $5 for every 1,000 views, and a million views can earn you $5,000.

Is it profitable to begin a YouTube channel in the year 2023?

Making money on YouTube is difficult, but if you enjoy making videos, you can start a YouTube channel to educate online or share your knowledge with the world.

How can you get people to watch your YouTube videos?

Make use of SEO-friendly terms to promote your YouTube channel. Use them in the titles and descriptions of your videos and throughout your profile. Create personalized thumbnails for your videos and post the URL to your channel on other social media networks.