In today's digital age, social media has become an indispensable tool for businesses of all sizes. But managing your social media presence can be a daunting task, especially if you're a small business with limited resources. That's where social media marketing agencies come in. These agencies can help you create and implement a social media strategy that will reach your target audience, increase brand awareness, and drive sales.
But how do you choose the right social media marketing agency for your business? In this blog post, we'll discuss the key factors to consider when making your decision. We'll also explore the benefits of working with a social media agency, specifically for small businesses.
The Top 10 Social Media Marketing Companies are
SmartSites
Thrive Internet Marketing Agency
Socialistics
Disruptive Advertising
Sociallyin
LYFE Marketing
Sculpt
Moburst
Firebelly Marketing
Fresh Content Society
Here are the top 30 social media marketing agencies below. We will add more social media marketing agencies to the list regularly.
1. SmartSites
SmartSites, a leading social media marketing company, consistently lives up to its reputation. Their expert strategies foster online business growth. With a skilled, creative, and responsive team, they excel from planning to execution, delivering exceptional results.
4.8/5
2. Thrive Internet Marketing Agency
Thrive Internet Marketing Agency stands as a premier social media marketing leader. Their diverse services and impressive analytics amplify their online brand presence.
4.8/5
3. Socialistics
Socialistics ranks among the industry's finest social media marketing companies. Their inventive strategies and impressive ROAS drive multiple businesses to remarkable heights. Expertise and creativity shine in every campaign they lead.
4.8/5
4. Disruptive Advertising
A pioneering social media agency excelling in PPC strategies. Harnessing social media's potential, they craft impactful campaigns, driving ROI-focused traffic.
4.8/5
5. Sociallyin
SociallyIn, a dynamic social media marketing agency, empowers brands across strategy, content, community management, paid ads, and influencer outreach.
4.8/5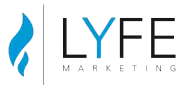 6. LYFE Marketing
LYFE Marketing has overseen 2,000+ social media campaigns, driving 997,452+ leads. Their services spark brand awareness, engagement, and site traffic, fueling business growth.
4.6/5
7. Sculpt
Sculpt stands out among social media marketing companies, serving global B2B firms. They excel in advising, translating tech into shareable content, and driving qualified leads.
4.4/5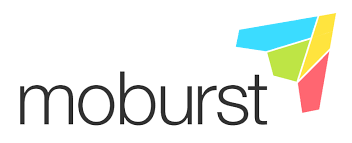 8. Moburst
Moburst, a premier social media agency, excels in data-driven strategies across Facebook, Instagram, Twitter, and more. Their mobile marketing expertise fuels brand awareness, engagement, and user growth.
4.6/5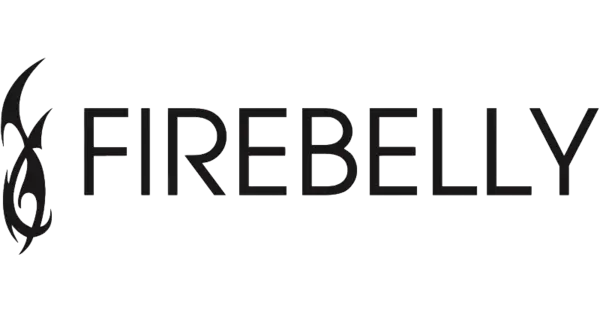 9. Firebelly Marketing
Since 2007, Firebelly Marketing has been helping brands succeed on social media. They offer services like reviewing social media channels, managing them, and handling ads.
4.2/5
10. Fresh Content Society
Fresh Content Society focuses on building genuine social media communities. They understand that a single strategy doesn't fit all in social media marketing.
4.5/5
11. Audiencly
Audiencly, the premier social media marketing agency, takes your brand to new heights. Their team of SEO, content, design, social media, and data analysis experts collaborate closely with clients, offering updates, reports, and insights to guide data-driven decisions.
4.3/5

12. Ignite Visibility
Ignite Visibility will boost your online presence and engagement across various platforms. Using advanced tools and analytics, they enhance campaigns, monitor results, and provide data-driven insights.
4.4/5
13. Viral Nation
Viral Nation, a recognized social media marketing agency, excels in crafting viral campaigns and boosting engagement on diverse digital platforms. Established in 2014, Viral Nation is known for its skill in influencer marketing, content creation, and social media strategy.
4.2/5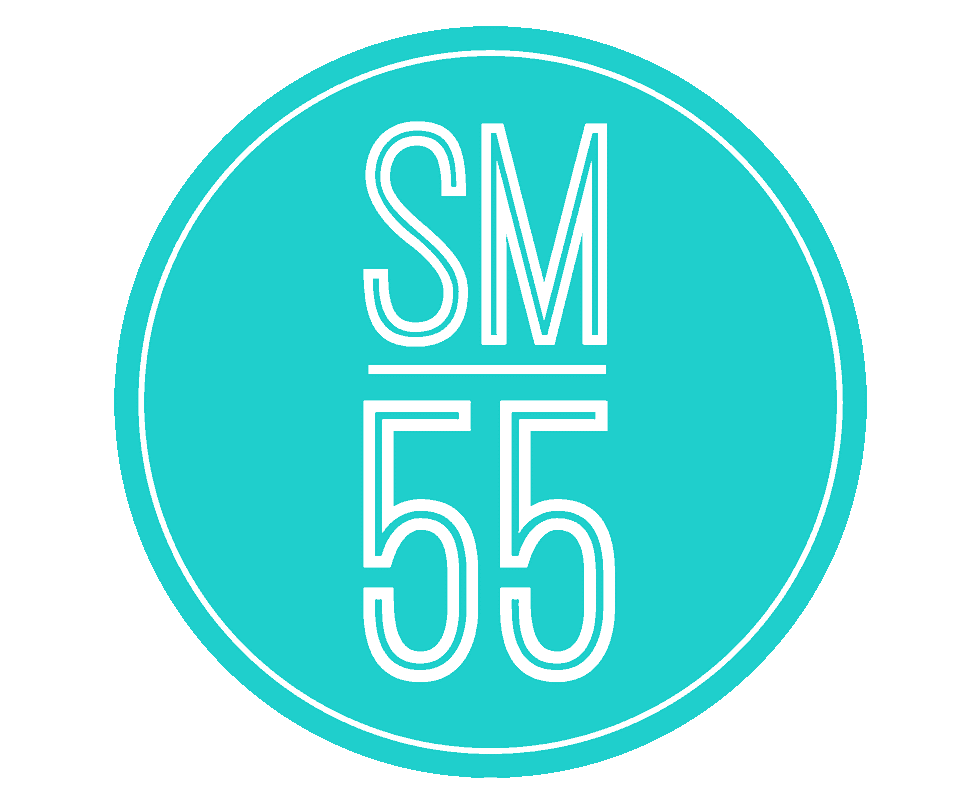 14. Social Media 55
Social Media 55 is an active agency with effective digital marketing solutions. They specialize in social media advertising, using advanced tools to optimize campaigns and measure results. Their expertise in targeting, ad formats, and optimization ensures the smart use of advertising budgets.
4.3/5
15. Ignite Social Media
Ignite Social Media features a dedicated and creative team offering customized services to suit businesses' needs. They stand out in content creation, crafting engaging visuals and persuasive copy to ignite interest and encourage meaningful interactions with the audience.
4.3/5
16. Cleverly
Cleverly specializes in LinkedIn-focused social media marketing, offering effective solutions via ads, targeting, and lead magnets. Using data from outbound B2B campaigns Cleverly creates personalized messages to engage your ideal LinkedIn clients.
4.1/5
17. WebFX
WebFX offers a variety of methods to boost websites, from SEO techniques like keyword research and link building to managing PPC campaigns on Google Ads and Bing Ads. They also help businesses establish and nurture their social media presence, including strategy development, account management, content creation, and targeted advertising.
4/5
18. Social Chain
Social Chain is a global social media and influencer marketing agency that helps businesses create and execute brand social media campaigns. The agency provides various services, including social media strategy development, management, influencer marketing, creative content, and more.
4/5
19. Favoured
Favoured Social Media Marketing excels in merging creativity and analytics to optimize performance. They deliver top-notch creative production and employ advanced techniques for superior results.
4.2/5
20. Brandlyft Marketing
BrandLyft Marketing is a reputable social media marketing company with a wide range of services. They stand out in crafting engaging content and running effective ad campaigns.
4.1/5
21. Ninja Promo
Ninja Promo is a reliable social media marketing agency with a range of services. They deliver satisfactory results with their effective ad campaigns and engaging content.
4.2/5
22. Volume Nine
Volume Nine is a commendable social media marketing company delivering solid results. However, there's room for improvement in their creativity, as some campaigns lacked originality. Overall, a reliable choice for your marketing needs.
4/5
23. func.media
Their expertise shines in various areas, but there's room for improvement in creativity and analytics. Enhancing these aspects would further elevate their services, providing clients with even more impactful campaigns.
3.9/5
24. Propaganda Creative
Propaganda Creative is a social media marketing company with potential, but it could use some improvement in its experience and creativity. The team is professional, but adding more innovative ideas would enhance their offerings and overall customer experience.
4/5
25. Station Entertainment
The individuals have extensive knowledge in managing skincare brands. They carefully evaluate products and develop imaginative content for various clients.
3.8/5
26. Fifty & Five
The individuals have extensive knowledge in managing skincare brands. They carefully evaluate products and develop imaginative content for various clients.
3.8/5

27. Coast Digital
Expert social media marketing agency specializing in running Meta ads, TikTok, Google, and various pay-per-click advertisements to boost businesses.
3.4/5
28. Brighter Click
Data-driven social media marketing agency. Strategic insights and tailored solutions for impactful digital campaigns.
3.4/5

29. The Influencer Marketing Factory
Data-driven social media marketing agency. Strategic insights and tailored solutions for impactful digital campaigns.
3.7/5

30. Online Optimism
Online Optimism truly stands out among digital agencies. Their expertise since 2012 speaks volumes. Not just a top-tier social media marketing agency, they excel in SEO, paid ads, web design, and WordPress development.
3.9/5
How social media marketing companies are helpful for small businesses?
In the competitive world of business, small businesses often face challenges in reaching their target audience effectively. Social media marketing companies play a crucial role in overcoming these hurdles. These specialized firms bring expertise and experience to the table, crafting tailored marketing strategies that align with the unique needs of small businesses. By leveraging their knowledge of social media platforms, these companies can create engaging content, analyze data, and execute targeted marketing campaigns.
One social media platform that stands out for small businesses is Facebook. With its extensive user base and powerful advertising tools, Facebook allows businesses to connect with potential customers based on specific demographics and locations. By partnering with social media marketing companies, small businesses can harness the potential of Facebook and other platforms, driving brand visibility, increasing website traffic, and ultimately boosting sales. Investing in these services is an investment in the future of your small business, ensuring a strong online presence and sustainable growth in the digital landscape.
10 Steps to consider before choosing the Social Media Marketing Agency for your business:
1. Defining Your Social Media Marketing Goals:
Clarify your social media marketing objectives: brand awareness, lead generation, increased sales, or customer engagement.
2. Conducting Research and Creating a Shortlist:
Conduct thorough research to identify potential agencies and create a shortlist based on their expertise and track record.
3. Evaluating Experience and Expertise:
Look for an agency with proven experience in your industry and the specific social media platforms you want to target.
4. Analyzing Portfolio and Case Studies:
Review their portfolio and case studies to gauge the quality of their work and the success of their past campaigns.
5. Assessing Client Testimonials and Reviews:
Read client testimonials and reviews to understand their level of client satisfaction and overall reputation.
6. Prioritizing Transparency and Detailed Reporting:
Ensure the agency offers transparent reporting of results and analytics, providing valuable insights into campaign performance.
7. Managing Budget and Evaluating Pricing:
Determine your budget and compare pricing structures among the shortlisted agencies to find a suitable match.
8. Assessing Communication and Support:
Evaluate their communication channels and level of customer support to ensure a smooth working relationship.
9. Reviewing Strategy and Creative Vision:
Assess their approach to social media marketing strategy and creativity in content creation to see if it aligns with your brand.
10. Ensuring Scalability and Adaptability:
Consider whether the company can scale its services as your business grows and if they can adapt to changing marketing needs.
Considering these ten steps, you'll be well-equipped to select the right social media marketing agency to effectively meet your business objectives.
Conclusion
The ratings of the above top social media marketing agency are based on several crucial factors. Their vast array of services, from content creation to ad campaign management, plays a significant role. Additionally, their commitment to transparency in providing data-driven analytical reports gives clients valuable insights into the success of their campaigns.
Furthermore, exceptional customer support enhances the overall experience, ensuring clients' needs are met promptly and effectively. Lastly, the market reach and success of their clients' social media presence contribute to their ratings.
However, it's important to remember that the perfect match for your business may vary, depending on your unique requirements, budget, and industry-specific demands. Take the time to explore each company's offerings and choose the one that aligns best with your objectives.
Related articles:
FAQs About Top Social Media Marketing Agency
What is a Social Media Marketing Agency?

A social media marketing agency is a digital marketing agency that specializes in creating and executing social media marketing strategies for businesses. They help businesses to create, manage and optimize their social media presence across various platforms like Facebook, Twitter, LinkedIn, Instagram, and more.

What services do Social Media Marketing Agencies offer?

Social media marketing agencies typically offer a range of services, including social media strategy development, content creation, account management, community management, social media advertising, analytics and reporting, influencer marketing, and more.

What are the benefits of working with a Social Media Marketing Agency?

Working with a social media marketing Social Media Marketing Agencies can provide a range of benefits, including access to experienced professionals who can help you to develop and execute a strong social media strategy, improved brand awareness and engagement, increased website traffic, better ROI on social media advertising, and more.

How do I choose the right Social Media Marketing Agency for my business?

When choosing a social media marketing agency, it's important to consider factors such as the company's experience and expertise, the range of services it offers, its pricing and contract terms, the size and location of its team, its track record of success, and the level of communication and transparency they offer.

How much does it cost to work with a social media marketing agency?

The cost of working with a social media marketing agency can vary widely depending on factors such as the services you need, the size and location of the agency, and the team's level of experience and expertise. Generally, social media marketing services can range from a few hundred to several thousand dollars per month.

How to choose the best social media marketing agency?

To choose the best social media marketing agency, consider their experience and expertise, services offered, customization, communication, reporting, pricing, reputation, and reviews. Look for an agency that aligns with your business goals, communicates clearly, offers value for money, and has a good reputation in the industry.

What are the Top 10 social media marketing agencies? 

Top social media marketing strategy agencies are:

1. Smartsites
2. Thrive Internet Marketing Agency
3. Socialistics
4. Disruptive Advertising
5. Sociallyin
6. Lyfe Marketing
7. Sculpt
8. Moburst
9. Firebelly Marketing
10. Fresh Content Society